It works! Get whiter teeth in as little as 3 days.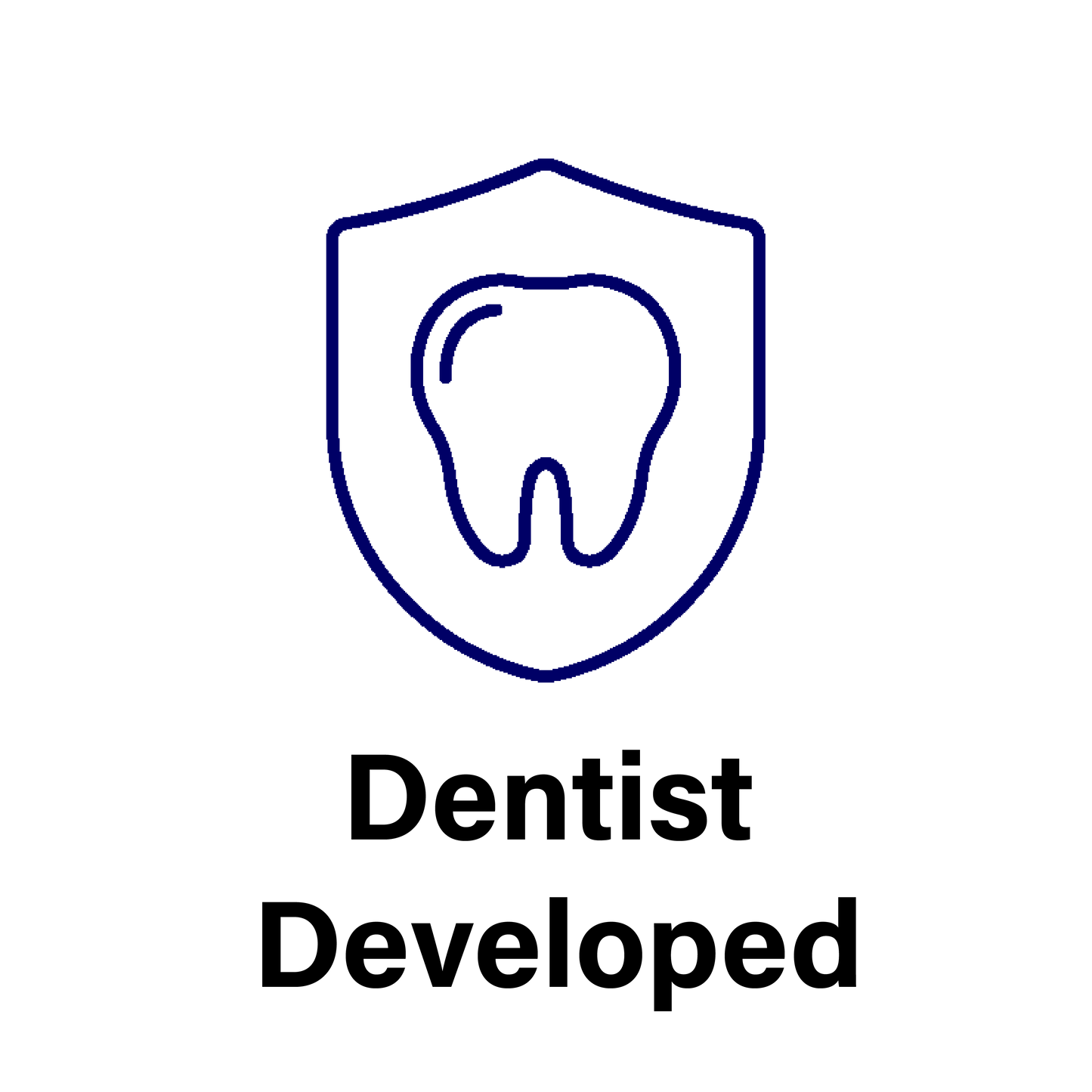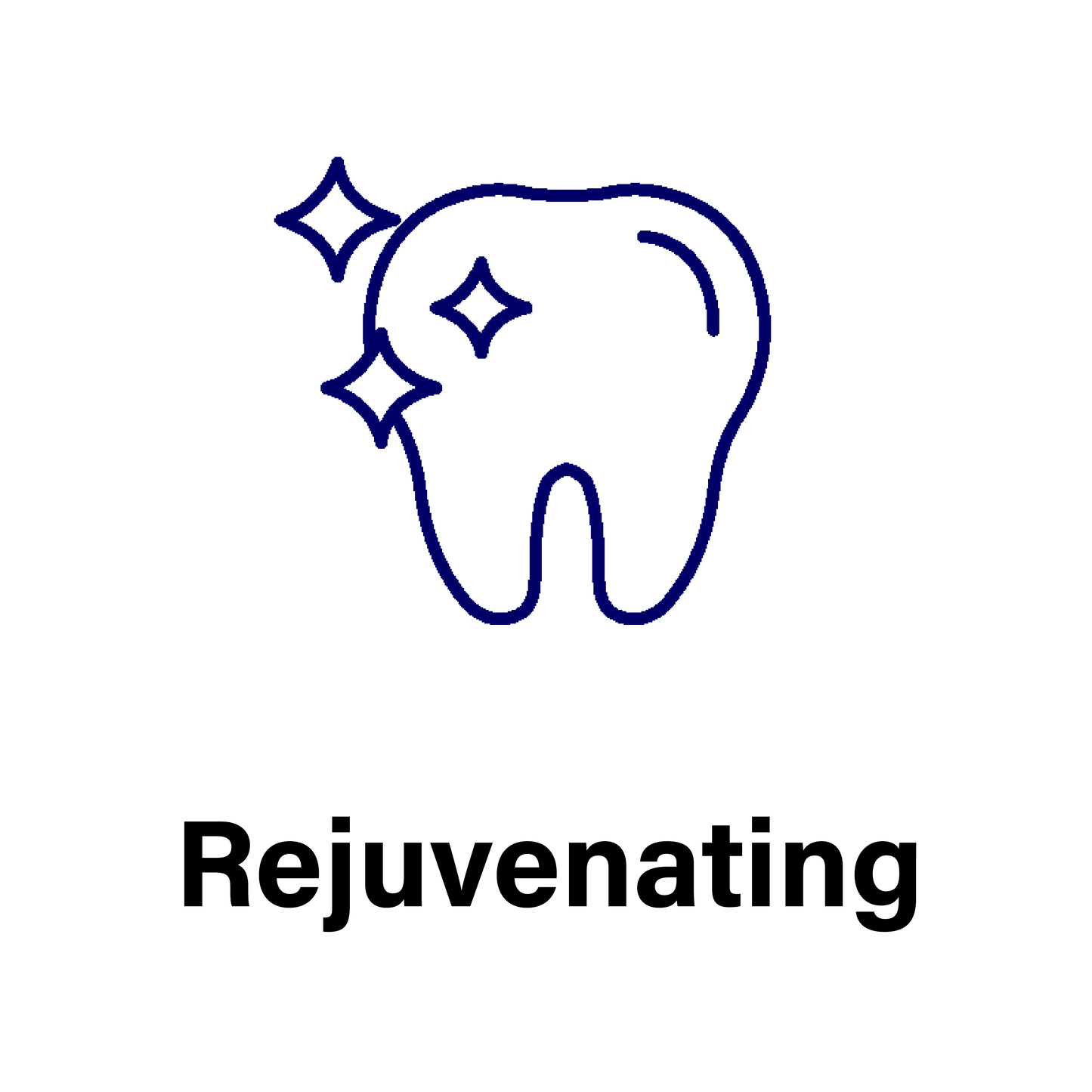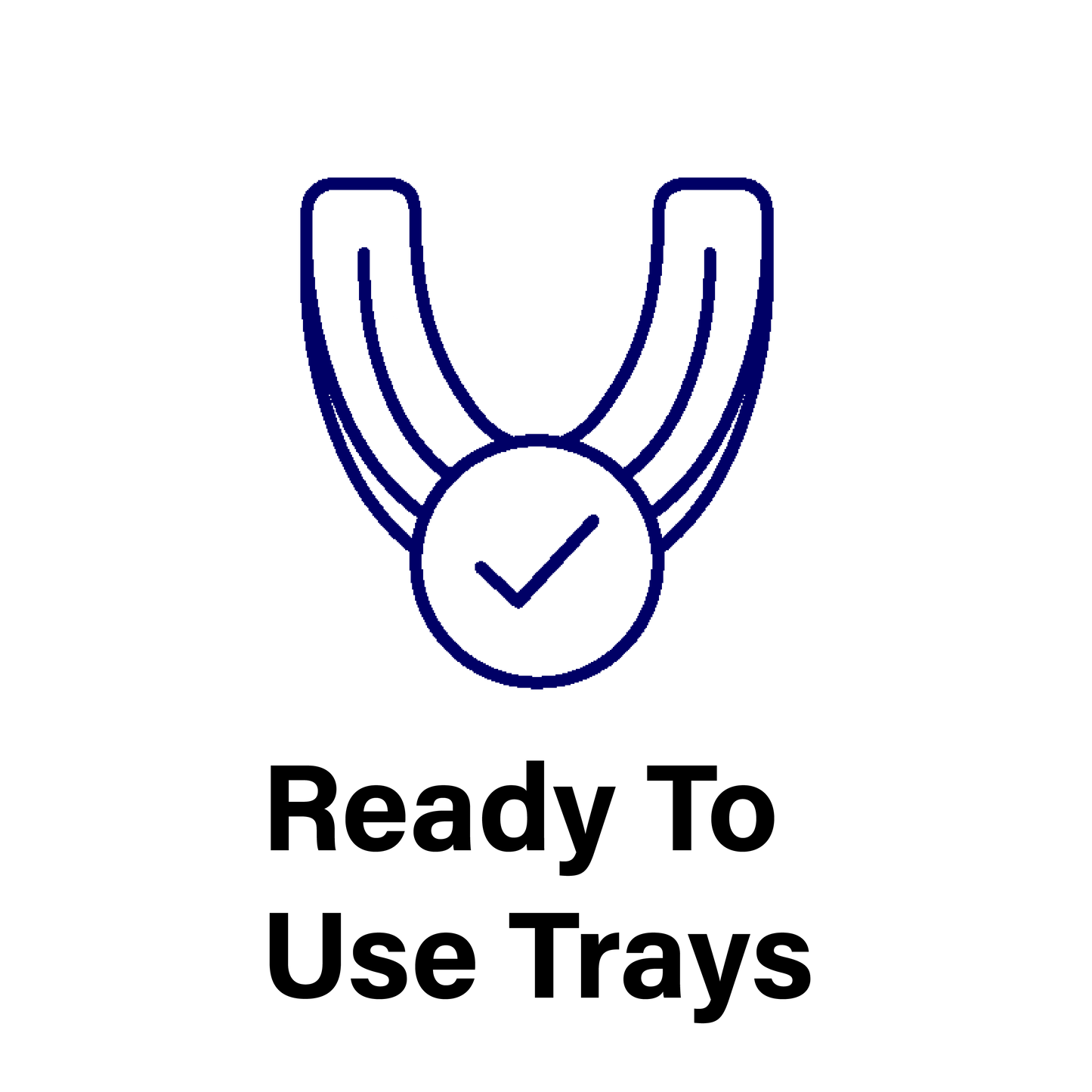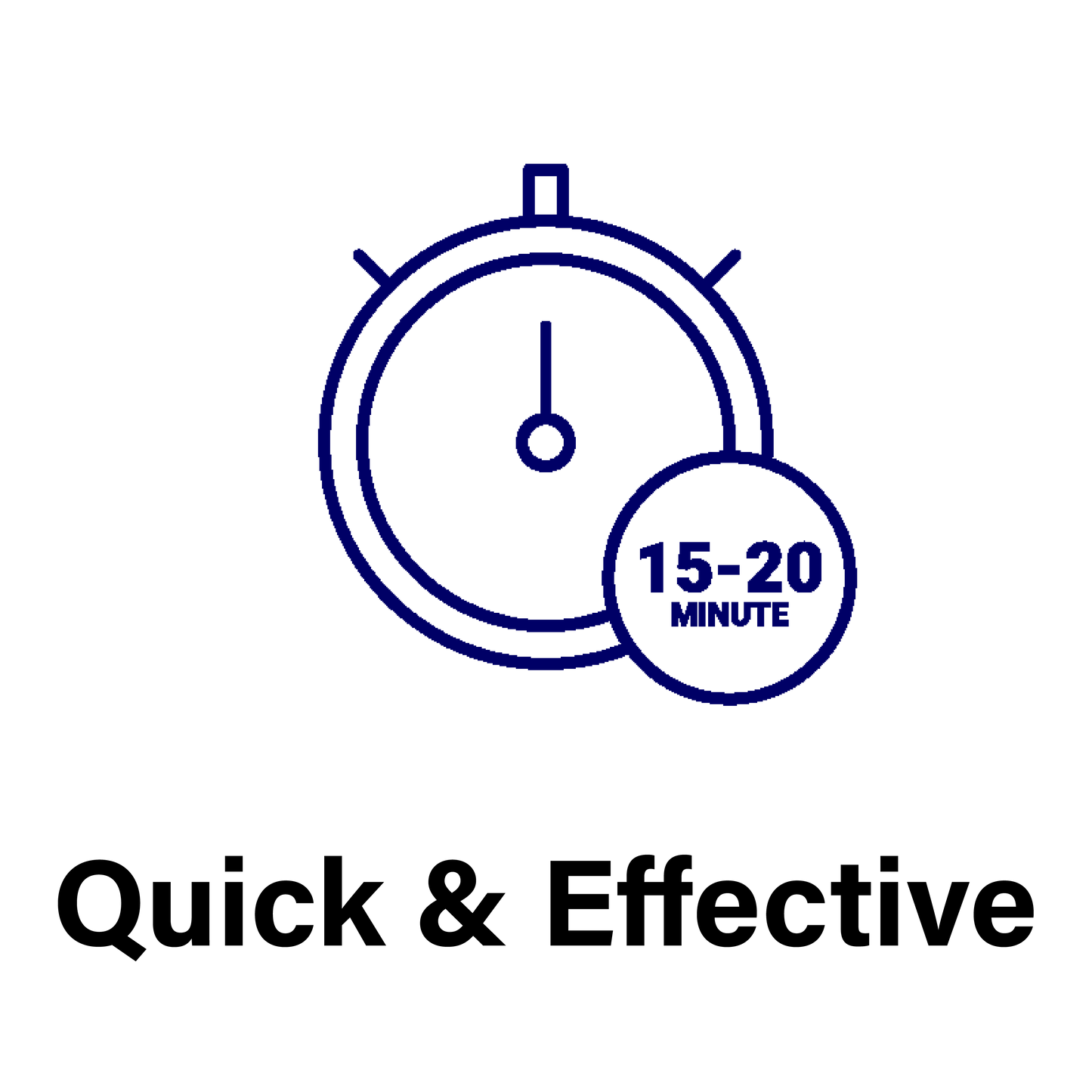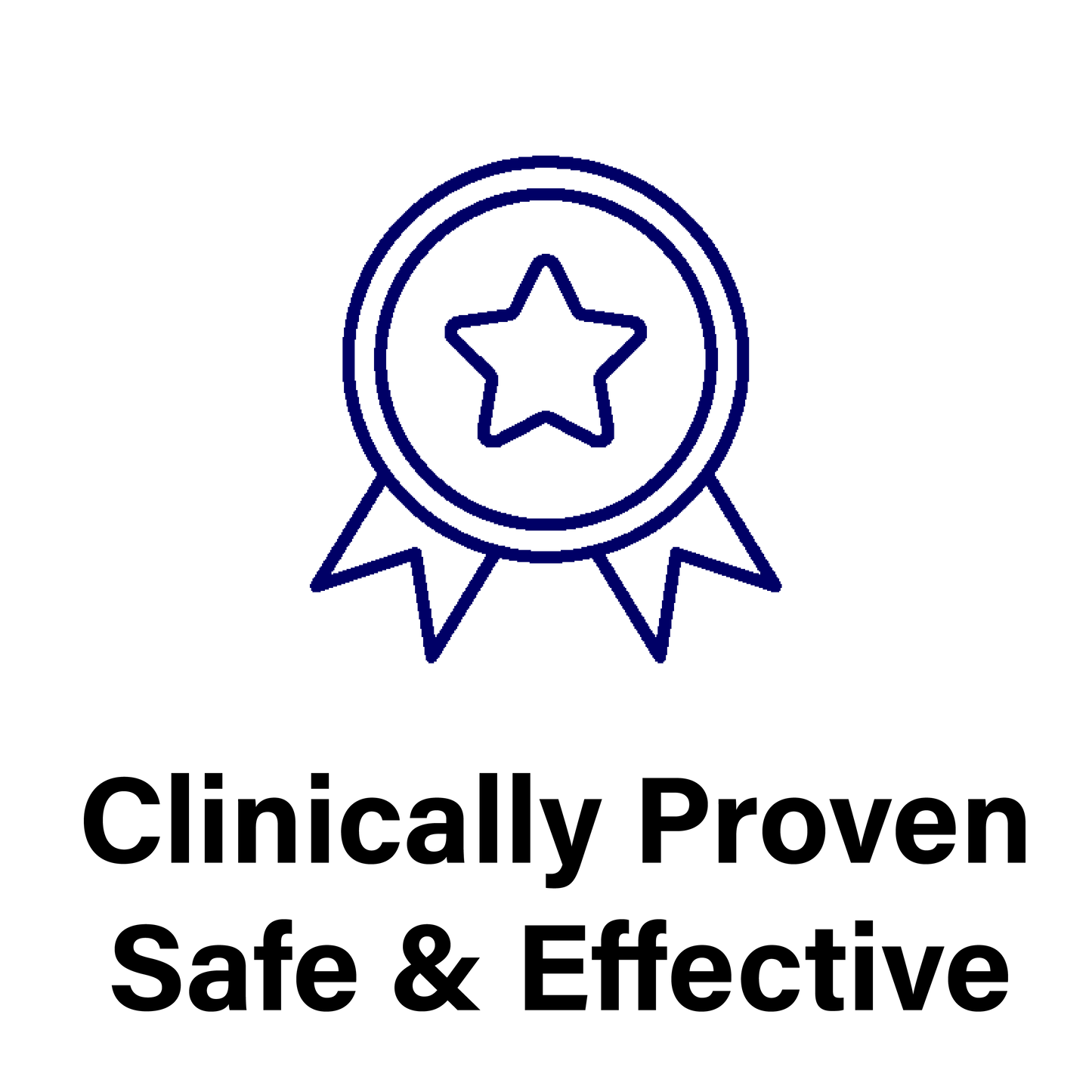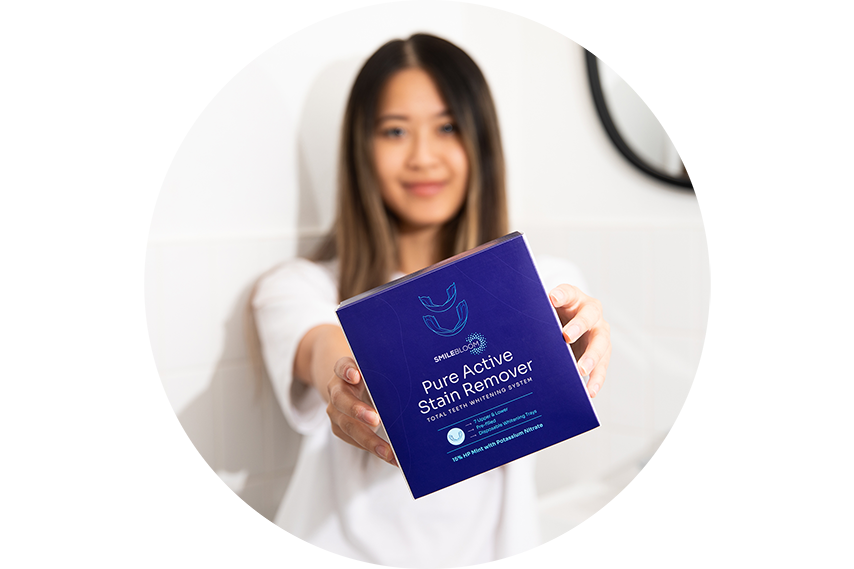 WHITER TEETH — BRIGHTER SMILE
SmileBloom Pure Active Stain Remover helps remove yellowing, stains, and discoloration from teeth for a brighter smile. This simple, at-home teeth whitening system is for anyone looking for a professional, convenient teeth whitening kit.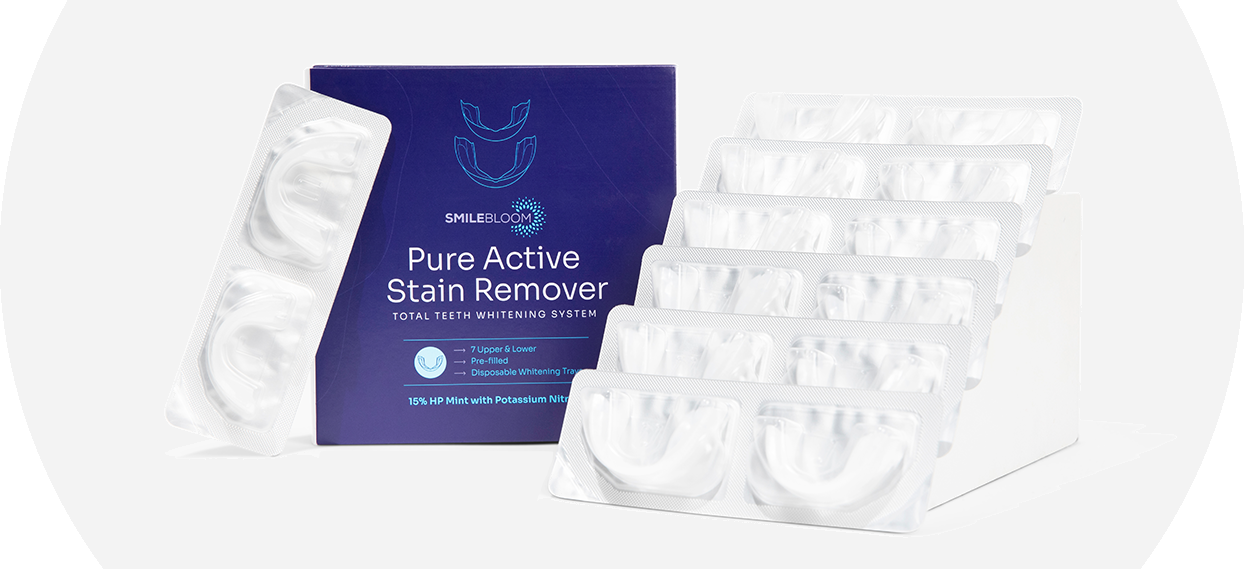 PROFESSIONAL LEVEL RESULTS
We use the same powerful, clinically proven active ingredients to help transform your smile.
It's fast. It's simple. It's effective.
Hydrogen Peroxide

Whitens teeth deep in the enamel. Oxygen molecules from the whitening agent spread throughout the tooth and react with the discolored molecules in your teeth.
Potassium Nitrate

Natural desensitizing agent. Helps soothe tooth sensitivity.
Peppermint
What's In The Box?
No custom-made whitening trays or lights required. Each kit includes 7 pairs of whitening trays. Trays are pre-filled with our professional mint-flavored whitening solution and ready for immediate use. The trays fit comfortably and seamlessly conform to any smile.
How To Use SmileBloom Pure Active Stain Remover
Visibly whiter teeth can be achieved in as little as 3 days. Follow the step-by-step guide below for the best results.
Step 1: Gently brush your teeth to remove any plaque that could interfere with the whitening process.
Step 2: Remove the product from the packaging by peeling the foil and positioning the trays on the upper, then the lower teeth. You'll notice the trays are labeled U and L, for upper and lower.
Step 3: Bite down on the tray firmly and suck for 2 seconds to secure it to your teeth.  Lightly tap tray to adapt tray sides to teeth. Wipe off any excess gel on the gum tissue, as this can make the gums sore.
Step 4: Keep the trays in your mouth for 15-20 minutes.
Step 5: Remove trays and rinse your mouth with water to remove any remaining whitening gel. Discard trays after each use.
Repeat Steps 1 - 5 once per day for up to 7 days.
You are minutes away from a whiter smile!
PRO-TIPS
Everyone's teeth whiten at a different rate, and with different side effects. It's important to keep this in mind when starting your own whitening journey.
We recommend starting with wearing trays for three consecutive days. After three days, evaluate the results, as well as the sensitivity.
While the best results are typically achieved by wearing the trays for consecutive days, this is not necessary to achieve the smile you desire. Wearing them every other day or even once a week can give great results!
Once you have achieved the white smile you desire, stop wearing the trays. If you have trays remaining, save them. You can always use them to touch up that amazing smile later. If you're worried about your whitening trays expiring, refrigerating the trays can lengthen their shelf life.